Bio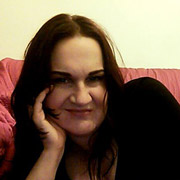 Hidden Galloway is created by Sharon Halliday. It will showcase my photography, thoughts and other artworks on occasion. I will be standing by my motto first established 12 years ago on Hidden Glasgow to "Always look twice".
Born and raised in Galloway it is in my blood and heart. I aim to reveal 'views less seen', to explore the 'shadows of the past' and to capture the transient beauty that is in our landscapes and cityscapes everywhere. I like to see what things look like photographed.
I will also share regular updates of the exploits of Gunther the squirrel and the other little creatures that inhabit my garden, mostly on my Facebook pagehttps://www.facebook.com/HiddenGalloway.
All images are available for purchase in my shop https://www.etsy.com/shop/HiddenGalloway or by request if you have seen something here you like but I haven't added to the shop. x
The image galleries and blog will be updated regularly. To be kept in the loop follow Hidden Galloway on Facebook, Twitter or Flickr. Or join the mailing list below, where the updates won't be frequent, but will see something nice landing in your inbox on occasion.
Subscribe to the Hidden Galloway mailing list