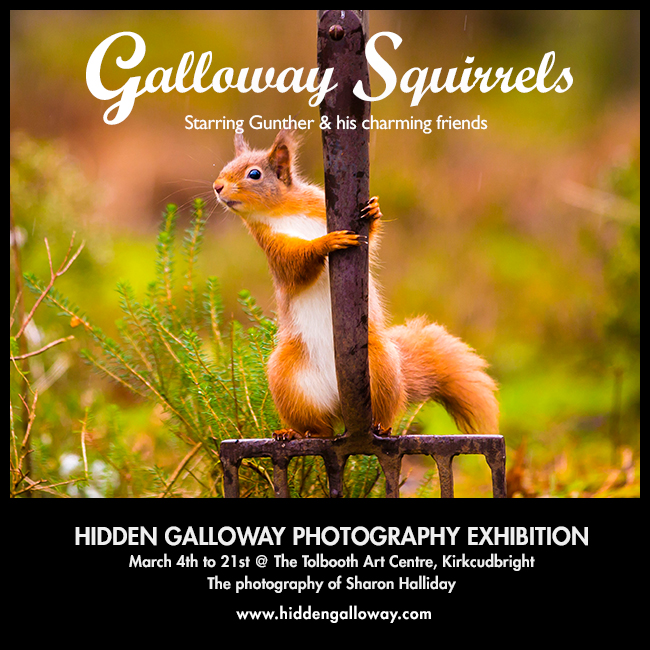 Photography Exhibition of "Galloway Squirrels" in Kirkcudbright…
It has been very exciting to see my squirrels my little red squirrels photographs gathered together and on show in the Tolbooth Art Centre. The exhibition runs from 4th to 21st March, if you make it along you are guaranteed to leave with a smile!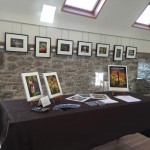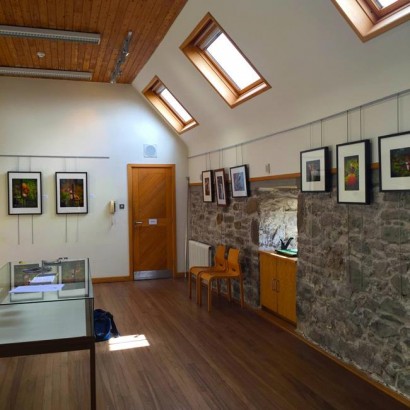 "You are invited to share fleeting moments in the life of Gunther, the little Scottish red squirrel with the German name, and his charming friends. This series of whimsical images will draw you into the many layered soap operas unfolding outside my studio window in my 'hidden Galloway' garden which is both stage and playground for this little clan of squirrels. The trials and tribulations of these furry red heads tell a timeless tale of woodland creatures which I try capture in her photography in order to share a little of their world, and mine, with you."
You can see lots more of my red squirrel photography in my collection of squirrel images > Click to see lots of red squirrels!
If you miss this exhibition you can catch my work during April at the new Ross Gallery in Stranraer, then in May at the fabulous Hullabaloo restaurant in Dumfries, then the squirrels will be back later in the year for a second visit to the Ross Gallery.
Leave a Reply
You must be logged in to post a comment.