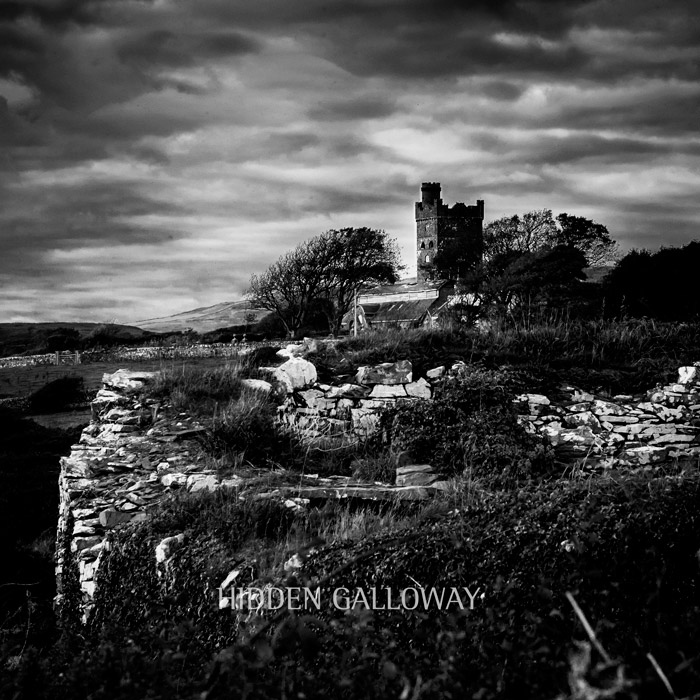 Coo Palace and the Borg
A double Header of Coo Palace and The Borg, taken October 2012. You will feel true 'shadows of the past' at The Borg.
Finding 'The Borg' was fun. A small boat lodged in the sands of Castle bay and the damp sands were sparking, and obvious moment for a photograph; I'll post that at sometime!
I clambered down over the rocks, got my 'waiting for the tide' shot of the little boat, when an unexpected piece of walling atop a small cliff caught my eye. More clambering, and I was treated to a rockcut set of steps leading up into The Borg. Wonderful. I had no idea it was there, which made this discovery all the more magical.
So it seems The Borg was originally an iron age fort, later occupied by the vikings. A very nice art nouveau plaque states inside that it was rebuilt in (I'll need to check, but about 100 years ago).
"Borg" is of Norse origin meaning "fort" and of course is where the nearby Borgue village takes its name.
Amazing to imagine people living, loving and…. fighting here…perhaps . Bloody Galloway…
Some links to related info:
http://www.megalithic.co.uk/article.php?sid=23104
http://www.buildingsatrisk.org.uk/details/900384
http://canmore.rcahms.gov.uk/en/site/63627/digital_images/corseyard+farm/
"Coo Palace", in the background of this shot is quite a different wonder to behold. Built as a model dairy it is like no other. Sadly year on year it is crumbling away. Also known as  Castle Haven or Corseyard Farm and Model Dairy. Worth stopping to enjoy on your way down to Carrick.
Leave a Reply
You must be logged in to post a comment.